The Writings of Ted Kaczynski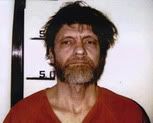 There is a fine line between genius and madman. The only real difference between the two is how history chooses to portray them. Ted Kaczynski is a living example of this.
I whole-heartedly believe that, in a few centuries, Ted Kaczynski will be revered as one of the most important philosophers of our time. However, and it saddens me to say this, in his own lifetime he will be remembered as a madman. For those of you who might be interested in the glimpse of genius you can find in his writings, I provide the following links;
Industrial Society And Its Future
(or The Unabomber Manifesto as the press dubbed it) is a thorough explanation of his beliefs, predominantly as they relate to how the Industrial Revolution and it's ongoing reprecussions have seriously crippled our society.
Ship of Fools
is a parable about how society is designed to prevent us from ever acknowledging the real problems it faces.