Tarantino's Beverly Hills Cop 4?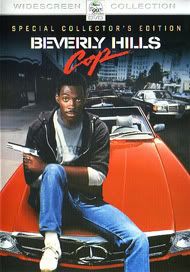 In a recent interview, Eddie Murphy told Cinefex magazine the following;
Q: Any truth to the rumors you're going to be in Quentin Tarantino's next film?
A: There's been talk, there's been talk. Nothing solid yet. Quentin is insane…but good insane. He came to me with an idea for another Cop (Beverly Hills Cop), and we've been talking about that, and now, he's writing me something for a war movie he's doing. Apparently…That was a few months back. If it comes off, great - he's one crazy guy worth working with.
How friggin' cool would that be? I'm in favour of ANYTHING that gets Judge Reinhold work. I'll be sure to update everyone as soon as more news surfaces.