Sylvester Stallone: Renaissance Man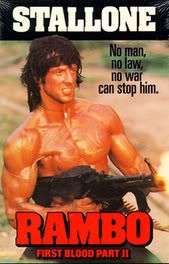 While reading a piece on
Hollywood North Report
about the upcoming fourth installment in the Rambo franchise (which, I'm ashamed to admit, I'm looking forward to) I came across a very interesting, if not disturbing, bit of news. I'll let the line from the article speak for itself:
"The Rocky star is keeping himself busy these days. Last week, we reported that he would write and direct a biopic of the American writer Edgar Allan Poe. He is also due to shoot a film based on his own screenplay about the murders of rap stars Tupac Shakur and Notorious B.I.G."
The Poe thing I can deal with, but Tupac? TUPAC? Wow. I hope they can get Estelle Getty. They could call it "Stop! or my Mom Will Bust a Cap, yo!"
More on this train wreck as news surfaces.
***UPDATE***
There's an
imdb entry
on it! The film will be called Notorious. It looks like Stallone will not only will be writing and directing, but he'll be starring too. When the Las Vegas police can't solve a murder, call in Judge Dredd. He IS the law.
No word yet on Estelle Getty's involvement. ;)