Pink Floyd Reunion at Live 8 Confirmed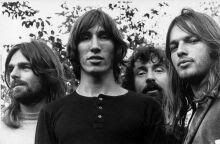 Rumours have been swirling around for a while now about a Pink Floyd reunion at Live 8, Bob Geldof's latest attempt to raise cash and awareness for poverty in Africa. Today these rumours were finally confirmed. All four definitive members of Pink Floyd - David Gilmour, Nick Mason, Richard Wright and Roger Waters - will be reuniting on stage at Live 8 in London's Hyde Park on July 2.
This is very exciting news for any Floyd fan - not only has the band not performed live since touring for 1994's The Division Bell, but Waters left the band back in 1983 bringing a lawsuit against the band with him. Needless to say, with such a high level of animosity, the possibility of Waters ever rejoining Floyd was pretty much zero in the minds of most fans. David Gilmour summed up the band's feeling on Waters return and the reason behind it rather nicely;
"Like most people I want to do everything I can to persuade the G8 leaders to make huge commitments to the relief of poverty and increased aid to the third world. Any squabbles Roger and the band have had in the past are so petty in this context, and if reforming for this concert will help focus attention then it's got to be worthwhile."