Nobody Likes a Negative Nelly!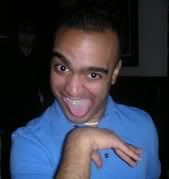 Have you ever been posting in a forum, or on a board, and some inappropriate asshole feels the need to step all over everything you're saying for no other reason than to be a prick? We've all seen it, and some of us have even been victim to it. At the moment I'm playing victim to this special brand of assholery on one of the many sites I post on. Luckily, it reminded me of a wonderful blog post I read many months ago about this very thing, and I've decided to share it with you. Just
click here
to read a wonderful post about exactly what it takes to be this special kind of prick.