Juicy Fruit iPod Shuffle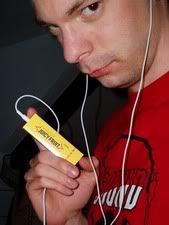 You'll note I didn't use the words "How to" in the header of this article. If you need someone to tell you how to make something as simple this, you're an idiot and your skull should be cracked open with a tack hammer so that your brain can be removed and studied to prevent future generations from suffering your fate.
What you're looking at is a case for an iPod Shuffle made out of a pack of Juicy Fruit. If you actually do need instructions (and god help you if you do)
click here
for pictures that should give you a rough idea of what they've done.
Go cool mods!