Do You Want to Hear a Secret?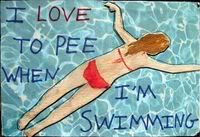 Then you need to visit
PostSecret
. This is a brilliant project in which people anonymously mail in their secrets on very artistic 4x6 postcards, and the post cards are then posted to the internet. The secrets can range from light and funny to dark and disturbing. Either way, it's a great site to visit.
I love projects like this - they show the true power of the internet.