Desktop OverHaulin' - WindowBlinds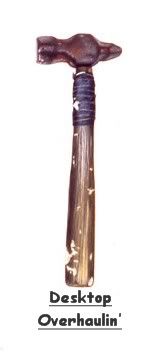 Those of you that know me personally may know that I've recently taken up the challenge of improving the eye candy factor of my Windows desktop. This has definitely been a fun experience, and one I'd recommend anyone with some free time try out. As a result, I'll be sharing my findings in this weird and wacky world of desktop personalization with you in a new regular segment I call Desktop Overhaulin'. The logo is crap, but what can I say? I was feeling lazy. If you think you can do better, email me and I'll be happy to consider replacing my crappy logo with yours.
With today's segment we're going to discuss a terrific little program called
WindowBlinds
. It's both one of the easiest to use when customizing your desktop, as well as one of the most effective for making an overall change. WindowBlinds will change the look of all of your Windows applications, from your taskbar and start menu right down to the buttons for minimizing and maximizing (and everything in between).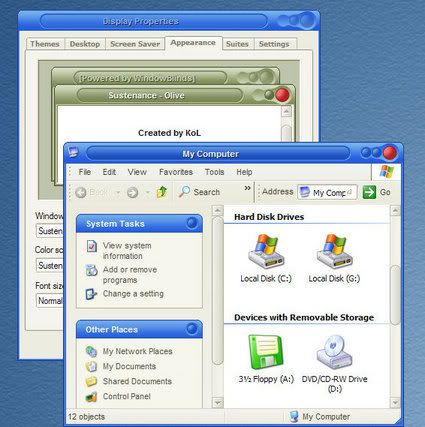 It does this by simply employing a skin of your choice, and there are literally thousands to choose from on
wincustomize.com
. As I am kind of working on an Apple theme, I'm using the Mac OS X Tiger skin
available here
. Pictured above is a skin called Sustenance. As you can see, although this skin is not too drastic of a deviation from the XP standard, WindowBlinds can improve the appearance of your Windows programs drastically. Sustenance can be downloaded
here
. Like all of the programs we'll be discussing in Desktop Overhaulin', WindowBlinds is absolutely free - and if you do like the free shareware version, they have a full version with more features available for a small charge.
Now get overhaulin'!