Denis Leary Shows on DVD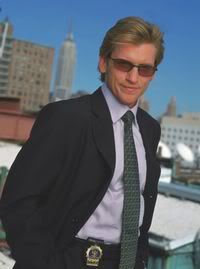 I don't know how this one slipped under my radar. Two of the finest shows of the past few years, both featuring Denis Leary, were released on DVD June 7th.
The Job
, which originally aired on ABC back in 2001-2002, was a brilliant show that ABC axed. The DVD release contains the full series - two seasons totaling 19 episodes.
The other series,
Rescue Me
, is the best thing on TV right now. Of course, since no one is watching, it'll likely be cancelled soon enough. I'm amazed and relieved that this show has had enough viewers to warrant a second season (starting June 21st). I guess that's just one of the benefits of being on a second tier American cable channel like FX - they'll take what they can get. The DVD of Rescue Me contains the entire first season, 13 fantastic episodes.