Burnout 3 Price Drop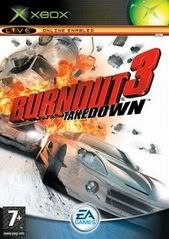 Burnout 3: Takedown
was easily one of the best games of 2004. It made every reviewers Top 10 of 2004 and won Racing Game of the Year countless times. That's why I was so surprised when I walked into EB Games yesterday and found that they had drastically dropped the price.
Most stores are still carrying it for around $39.99USD/$49.99CDN, however, EB Games is now carrying the title for only $19.99USD/$24.99CDN. The price is the same for both PS2 and X-Box versions. My guess is that the title is going Greatest Hits on both systems so EB is dropping the price early to unload the copies they have before that happens. But when the price drop is this good, does it really matter why?
American gamers can order online at
ebgames.com
, however us Canucks don't have the luxury and will have to pop into the store to grab our copies.