Ben Affleck's Fruit Basket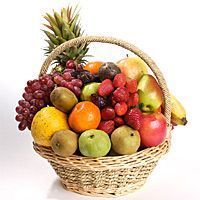 Maxim UK recently ran an interview with Kevin Smith, in which he tells a wonderful little tale about something Ben Affleck would do to him from time to time during the filming of Jersey Girl. Ben called it a "fruit basket." I thought everybody might like a twisted little chuckle to start their work week, so I present the Ben Affleck fruit basket story, faithfully reprinted from the Maxim UK article.
"I'd be sitting in the director's chair and I'd be watching a playback, and he'd stand behind me. Every once in a while I'd feel something on my neck. I'd be like, 'What the [bleep] was that?'" explains Smith. "And I'd turn around and he'd have his [scrotum] out and resting on my neck. I was like, 'What the [bleep] is wrong with you, dude?' What if it got out in the press that that's the kind of thing you do?' He's like, 'No one would ever [bleeping] believe you, sir.' "