Ben Affleck and the Briefcase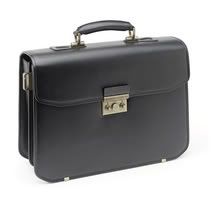 Last week we brought you the story of
Ben Affleck's Fruit Basket
. It was a delightfully twisted tale involving Ben Affleck and his balls. If you missed it, I definitely suggest giving it a read before this post, just so you can see the full range of Mr. Affleck's perversion.
And so, in the tradition of storytelling that we like to call "Ben putting his balls on things," I bring you the tale of Ben Affleck and the Briefcase (faithfully reprinted from imdb's news section):
"Actress Christina Applegate still can't believe Ben Affleck deliberately displayed his genitals to her while shooting a movie scene. The 33-year-old was working with the eccentric heart-throb on Surviving Christmas last year, when she saw more of him than she expected. She says, "They were doing a shot of a briefcase and Ben put his stuff on the case. It was gross."