p2p: Know Your Options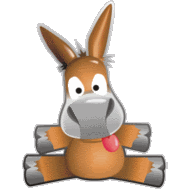 Nowadays anybody who uses p2p file sharing has likely found the program they're happy with and sticks to it like a stubborn mule, never looking at all the other options around them. Some people swear by BitTorrent, others love eMule, and believe it or not, most novice users are still stuck on aging dinosaurs like Kazaa. Whether you're a novice who hasn't yet explored the world of torrents, or a torrent user who hasn't looked into file sharing through newsgroups,
Slyck.com
is the answer for you.
Slyck is a comprehensive website that covers anything and everything relating to p2p, but despite the comprehensive news and forums the site offers the real meat and potatoes of the site are their guides. Slyck offers guides on every method of p2p, and they're written in a way that is accessible to everybody. If you're only doing p2p one way, you're really missing out. Visit Slyck's guides to see how you can improve your p2p options.