How to Make a Portable N64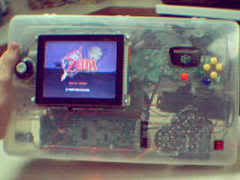 Here's a nifty "how to" for those who are technically inclined. Turning older consoles into portable machines is becoming a pretty common hobby amongst those who fall into both the hardcore gamer and hacker categories. I may actually try this myself down the road.
This article
details step by step how to turn your N64 into a portable machine, and it looks easier than you'd think. If any of you actually do this, make sure to let us know how it turns out!