Futurama May Be Coming Back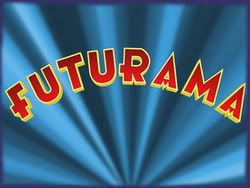 When Family Guy DVD's sold like AIDS repellent at a monkey convention, Fox did something unheard of. They "uncancelled" the show, bringing new episodes back to their lineup. And it looks like they may be doing it again, sort of.
In the past week rumours have started to circulate that Fox may be releasing brand new Futurama content directly to DVD. Billy West, the voice of Fry, has confirmed on his message board that there are talks in the works to bring out up to three new Futurama movies thanks to the impressive sales of the DVD's. For regular updates on this exciting news, visit
gotfuturama.com
. I'll keep everyone posted of any major developments.