Free Classic Video Games Online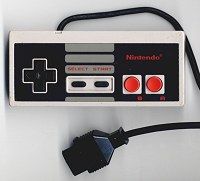 I'm a big supporter of classic gaming emulation. I think anyone that isn't emulating old arcade games or classic consoles like the NES or Genesis is doing themselves a great disservice. In the future, I'll probably do an "Emulation for Dummies" post, but for now, I have a great link for those who want to play classic games but are just too damned lazy to learn about emulation.
EveryVideoGame.com
offers hundreds of classic games, playable right in your browser. It may not have EVERY video game as their name suggests, but it does have an awful lot of them, and from a number of different systems. Now go play Contra!